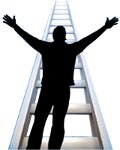 Strategies for Healing has a coaching plan for recovering from addiction and compulsive behaviors. We offer real help for those times when a person may not be able to figure out how to overcome the struggles that keep him cycling through unwanted behaviors. We specialize in sexual addiction.
Addictions often create a disconnecting from life. Strategies for Healing will help facilitate a person's journey toward recovering his real self. As sobriety is experienced, there is then an opportunity opportunity for the person to reconnect with himself, with others, and with God.
A variety of therapies will be utilized, including a modified 12-step program.  Our approach includes a blending of personal recovery experience, education, and spiritual principles with common sense strategies that are most effective. We encourage both addict and partner to seek recovery, recognizing that addiction affects the entire family unit.
Because we have been where you are, we are able to guide you through the process with success. We are always glad to talk with you concerning your course of therapy.
Our goal is to:
Provide a safe environment for self-discovery

Address how destructive addictive behaviors have made life unmanageable

Help the individual to develop healthy relationships

Learn to establish healthy boundaries in life

Facilitate the healing of marriages and families

Teach good communication skills

See clients come to purposeful living through recovery
Our approach is available through:
Individual coaching

Perception Reframing

Therapy groups (six to eight individuals)

Freedom groups (men's support and accountability)

Couples counseling

Partner recovery groups

Intensive counseling sessions (15-hours in three days)

Workshops

Phone counseling sessions

Skype
Coaches:
Help people discover their goals and then reach those goals

Challenge clients to do more than they would have done alone

Teach clients to focus on actions and behaviors that will produce significant results

Provide the structures, tools, and perspective to accomplish goals

Motivate clients to stretch beyond comfort zones

Encourage clients to think bigger and realize their full potential

Dare clients to take more risks

Create a supportive structure for people who want to produce results quickly and easily

Alter how clients think, feel, and behave by reframing perceptions

Increase personal performance on every level