PTL Interview

Could Someone You Know Be Hiding a Sex Addiction?
The list of famous people involved in sex scandals gets longer all the time with Gen. David Petraeus among the most recent to join the same club as David Letterman, Tiger Woods, Arnold Schwarzenegger, and Jerry Sandusky.   Continue reading …
---
PodCasts addressing sexual addiction – fascinating and informative!
Sexual Addiction – A Therapist View This show brings the therapist view of how sexual addiction is addressed. How it applies to faith, thoughts, connections & relationships. Answers for the holes in our relationships. Promoting the courage to confess, forgive and confront. A very powerful show for the person that really wants to be healed with personal, practical and powerful resources.
---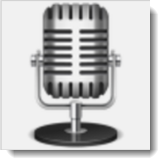 Relationship Revelation – Larry Bilotta « »
Relationship Revelation – Sex Addiction: Is it Real or Just an Excuse? – Listen to this interview …
Gary and Sharon saved their own marriage and today help others overcome this critical problem. 
---

View the Worrell's speaker listing – Now available worldwide!
---