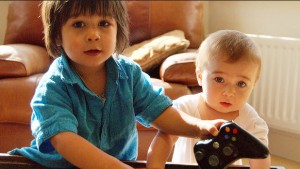 In the years to come, will we be seeing more of this? Younger and younger children are experiencing pornography through video gaming and social media sites and are reacting to what they are seeing. Sexuality is being awakened earlier than normal and there is acting out that gets established. We might wonder if this constitutes sexual addiction in someone as young as 13 years old.
A recent Huffington Post article sites that an 13 year old boy raped his 8 year old sister and claimed it was because of the porn he had seen on his friend's XBox.
Unfortunately, sexual addiction is affecting adolescents and even children because of their exposure to pornography. Porn is the gateway drug to sexual addiction. The jury has been out for years about the damaging effects of porn, but especially on children and adolescents. We are hearing stories that are becoming more widespread about detrimental behavior that is being seen in those that are being exposed to pornography. Are you monitoring what your children are seeing on the internet? Are we sticking our heads in the sand, and making excuses for not protecting our children from the harmful effects of pornography? If we are, are we prepared to deal with the consequences?