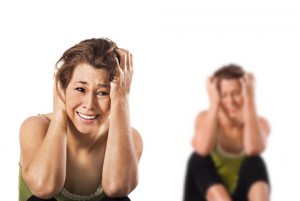 The holidays are here again, and with them come stress, anxiety and depression. Our memories of Christmas' past are sometimes less than happy. The economy has presented challenges of finances. There seems to be so much more stress around shopping and baking and trying to keep it all together for our families. There are those who have been out of work and are just trying to keep the bills paid. Addictions tend to get ramped up around the holidays because of the increased stress. Some find it necessary to medicate the pain on the inside with alcohol, drugs or porn.
Anxiety seems to be an increasing problem in our culture, and that leads to insomnia and the cycle of stress that keeps everyone on edge. People are seeking answers for relief from their doctors and are increasingly using prescription medications to address these problems. We have seen an increase in the amount of people that are becoming addicted to prescription medications that are used to combat anxiety, depression and insomnia.
At Strategies for Healing we are always looking for natural, holistic ways of dealing with the anxiety and depression that are keeping people cycling through patterns of addiction and emotional roadblocks. We have recently found an FDA approved medical device that uses microcurrent and cranial electrotherapy for addressing stress, anxiety, depression and pain. Since these are four of the core issues that are at the heart of addictions, it also is very effective at helping curve cravings and reducing the anxiety that causes people to medicate. Just another one of those outside-the-box tools that we use to assist people in dealing with their addictions.