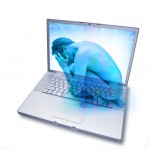 What Causes Sexual Addiction?
I want to discuss how to identify the causes for my addiction and how to recognize a few addiction instigators and a few principles on how to stay sober. I specialize in sexual addiction and I will be discussing all aspects of the addiction and how to find your way out.
It is easier to get sober, than it is to stay sober.  I cannot tell you how many times I have tried to get sober and clean from my sexual addiction and it worked well for a day or so.  Then I would be fine until I saw a young beautiful woman, heard a song that reminded me of previous affairs, or smelled a scent that reminded me of past girlfriends.  These all caused me to think about myself, my wants, my plans, my lies, and my way of getting what I wanted.  I am beginning to realize that it was all about me and that is why I was addicted.  I struggled with these issues for over 40 years, and now I have found a way out.  Are you interested in hearing more?